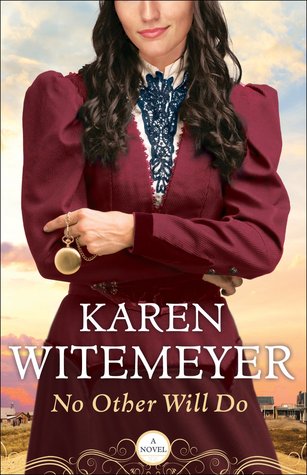 About the book:

A Ladies of Harper Station Novel
She Trusts Him for the Job,
But Can She Trust Him With Her Heart?

Men are optional. That was the credo Emma Chandler's suffragette aunts taught her and why she established Harper's Station, a women's colony that offers a fresh start to females in need. But when a dangerous and shadowy assailant tries repeatedly to drive the women out, Emma is forced to admit they might need a man after all. One who can fight. And there is only one man she trusts enough to ask.
Malachi Shaw has finally earned the respect he's always craved by becoming an explosives expert for the railroad. Yet when Emma's telegram arrives, he rushes back to Texas to repay the girl who once saved his life. Only she's not a girl any longer. She's a woman with a mind of her own and a smile that makes a man imagine a future he doesn't deserve.
As the danger intensifies, Emma, Mal, and the ladies of Harper's Station must choose safety or whether to risk everything to fight for their future.
My review:
This was an enjoyable story with a very feisty heroine! I thought the idea of a women's colony was very unique and I enjoyed getting to know the different women who made up the colony. There was a lot of excitement and action, yet the story did seem a little long for me. I think I wanted a little more to the romance and relationship between Malachi and Emma, though there were some cute moments. There was a good spiritual element, as Malachi struggled with asking God for help and not relying on himself. The whole town also had to forgive the person threatening them. I liked Emma and her strong personality and how much she cared about the women under her protection. I also thought it was very cool that she ran a bank. Malachi seemed to be the real star of the book, though, as he not only protected the women, but also strove to figure out who was behind the threat in order to put a stop to it. He struggled with his feelings for Emma because he didn't feel worthy of her as he had a very tough childhood, yet he was very self-sacrificing. He was really a character to admire and root for. I'm looking forward to reading more in this series!
I received this book free from Bethany House Publishers in exchange for an honest review.
The Author
Photo courtesy of Amanda Carpenter

Karen Witemeyer

Winner of the HOLT Medallion and the Carol Award and a finalist for the RITA and Christy Award, bestselling author

Karen Witemeyer

writes historical romance to give the world more happily-ever-afters. Karen makes her home in Texas, with her husband and three...